Zen Records Artists
---
Ronnie "RL" Carruthers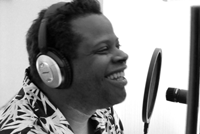 A Memphis Tennessee native, currently residing on the island of Key West, RL is a gifted songwriter and performer who been entertaining in clubs for many years. His vocals were featured on the 1994 Esoteric Records UK garage house track "Black Sunshine" from the Pure Prophet EP (12").
Ronnie's current releases are delicious morning on the beach mimosa style "Greet The Day" and top down wind in your hair beats pumping "I Could Be Your Miracle" which are currently available on Apple Music, Beatport and other major music retailers, as well as the dubby house groove "Fly" (free soundcloud download) which has enjoyed support on FM radio in the UK from London DJ ShawnyB on PointBlank FM.
---
Todd Gibson a.k.a. Lovechild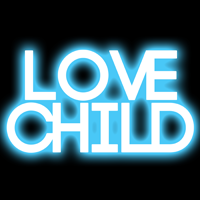 A true house pioneer, DJ, artist and producer from the late 80's through the 90's, Todd was known as Lovechild when he wrote and produced the twelfth Strictly Rhythm release, "Sweet Ambience" (SR 1212). This track was also re-released in Germany on the Strictly Rhythm compilation "Strictly Tiefschwarz" in 2007. As Lovechild, Todd also produced "First Time Xxxperience" on Hot Productions, which featured a remix by George Acosta of Planet Soul fame.
Lovechild also released The Bellvue Experience on Strictly Rhythm and numerous other tracks on labels including HouseTime Records, Metropolitan Recording Corp., Rumour Records, Republic Records, Pure Music Records and Saber Records (Chicago Trax).
Gibson also wrote and produced releases on Chicago Trax, and was signed by the legendary Ron Hardy.
Todd had hits on Easy Street Records with artist Gary Vonqwest "Victim Of Love" which was featured on subsequent compilations by the legendary NCY DJ Tony Humphries, and many others including Rumour Records (UK), Dave Lee a.k.a. Joey Negro's Republic Records (UK), and Nite + Blue Records (Belgium).
---
Aaron Tackett a.k.a Razormix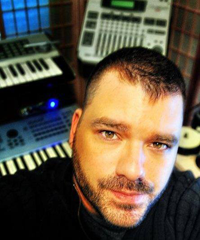 Up and coming artist and producer with roots in Detroit and South Florida. Recently launched his first Zen Records funky dark techno / tech house release, "Into The Abyss". Skilled in soundtrack and sound design, Aaron is also currently composing the score for DIVISION, the first feature-length film entirely filtered through Instagram.
---
Bravofox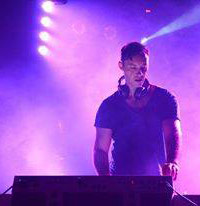 Hailing from Ibiza, the global centre of dance music - DJ, singer and synth-lord; Bravofox (aka Alexander & Jamie Porteous) has become one of Ibiza's hottest exports.
On stage, Bravofox combines talent and impeccable music taste as a DJ with adaptable vocals and explosive live synth skills, providing a musical and visual feast with energy and passion. Bravofox has taken this fusion of DJ vs live to some of the world's hottest clubs including Pacha, Space and Amnesia Ibiza, to resounding success. Throughout the 2013 Ibiza season, Bravofox's residency at Carl Coxs' Revolutions party, at Space Ibiza, attracted strong crowds up to 6000 and his performances at Pacha have been a smashing success.
With artist endorsement from music technology giants Novation and Akai, Bravofox uses the latest in hardware sounds on stage.
He also presents his own weekly radio show on Ibiza Global Radio, "Futures" - one of the world's leading online radio stations - where he proves he is on the pulse of the electronic music scene.
Booking | Soundcloud | Beatport
---
Jon Cannell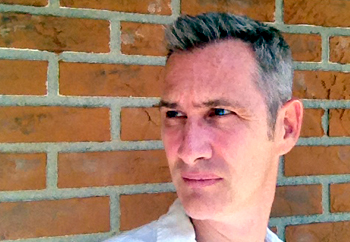 Label manager, composer, producer based in South Florida.
Inspired by the sounds of Strictly Rhythm, Trax Records, Big Beat, Nu Groove and Easy Street Records, Cannell produced house tracks in the early '90's, released singles, contributed to compilations and produced remixes on labels including Continuum Records (Billboard charted remix) and Esoteric Records UK which were subsequently licensed and published by EMI in five territories in Europe.
Currently in the lab with various artists, remixing, writing and producing tracks for Zen Records.
---